Joe Patronite Exhibit at The Rangefinder Gallery
Nov 02, 2016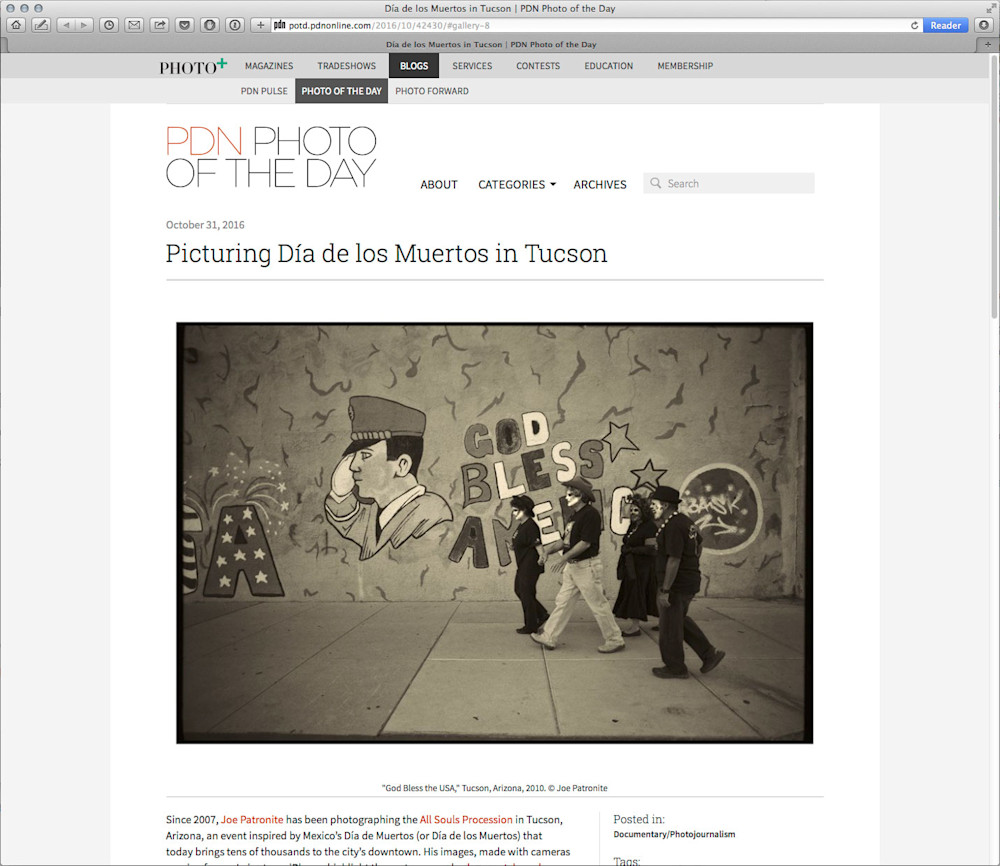 PDN's Photo of the Day just featured Joe Patronite's Día de los Muertos exhibition currently hanging at The Rangefinder Gallery in Chicago, printed by Metal&Paper.
"I've chosen Metal&Paper to do all my exhibition printing over the course of the last decade," said Patronite. "This includes two permanent displays in hospitals. I marvel at the quality of prints, and the ease it is to work with your super staff, from inception of project, to delivery of the imagery."
The Rangefinder Gallery is dedicated to un-retouched film and digital photographs from the legendary Leica M camera.
See the PDN Picture of The Day with interview at http://potd.pdnonline.com/2016/10/42430/#gallery-8
Learn more about the exhibition at http://www.tamarkin.com/leicagallery/dia-de-los-muertos-celebration-lives-lived